Guides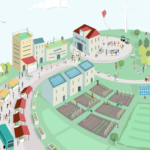 How to start Transition in your community?
The Essential Guide to Doing Transition. It is an invaluable guide for any community group that is just getting going and wants to re-imagine and rebuild our world from the bottom up.
How to access support from your local authority?
There are many benefits for community groups to work closely with their Local Authority. Read this report commissioned by SCCAN. It is a very helpful guide to establishing successful partnership working. Here is the 'top tips' summary.
How to design projects that change things for the better?
Shifting Normal uses the Individual, Social and Material model of understanding how behaviour change happens to help guide the design of more successful community projects. It used case studies from SCCAN members. 
Useful introductory resources about Dynamic Governance / Sociocracy:
Explore on your own on Sociocracy for All's resources page: http://sociocracyforall.org/content/
A short video (4min): 
A thorough and informative video (20min) : 
How to start a Climate Cafe?
A Climate Café is an open, inclusive space for people to get together to talk and act on climate change. They are informal, everyone is welcome to join the conversation and get involved. Cafés can bring people together from across communities. Here is what you need to start a climate cafe. 
How to Communicate Climate Change?
Talking climate handbook – how to have a climate change conversation
Having conversations about climate change in our daily lives plays a huge role in creating social change. We take our cues about what's important from what we hear our family, friends, colleagues and neighbours talking about. Politicians need strong social consent to implement successful climate policies.
Climate Outreach has a lot of excellent resources including:
-'Britain Talks Climate: a toolkit for engaging the British public on climate change'
–Guide to Having Community Conversations (in Scotland)  
–Practical Guide to Communicating Adaptation (with Adaptation Scotland)
The Secret to Talking about Climate Change
Talking about climate change can be hard. This explainer video that gives you tips and tricks on how to have effective climate conversations with family and friends. This video was inspired by the research of Dr. Renee Lertzman, an expert in the psychosocial aspects of climate change communications. Learn more about her work at http://reneelertzman.com
Sell the Sizzle – how to sell climate change
This seminal report on climate communication communication is now required reading for sustainability students and practitioners across the world. Based on depth research for the UK Government in 2011, Sell The Sizzle sets out the formula for compelling climate messages that actually change attitudes and behaviours. ​In their own words "at Futerra, we like to sell the sizzle. We believe in a climate narrative that changes hearts, minds and even behaviours. "
Workshop material
Facilitate a Climate Adaptation Workshop in your community
Are We Ready?' is a resource developed by SCCAN in conjunction with
Adaptation Scotland. All the resources you need to run a short workshop to get any group in your community starting to talk about climate change and how we can become more resilient.
Facilitate a Climate Justice Workshop in your community!
Developed in conjunction with SCCAN by Surefoot Effect and the Comparative Media Studies department at the Massachusetts Institute of Technology, the Climate Justice workshop is a 2 hours session to open up conversations on the connection between colonialism and climate change. It consists of an easy to follow facilitator guide and two short videos.
Host a workshop in your community
Host a Climate Reality Leader presentation!
Climate change is already affecting ecosystems and communities across the globe, but it's not too late to take action – and Climate Reality Leaders can show you how. At a Climate Reality Leader presentation, you'll learn about the local and global effects, as well as what you and your group can do to help create a better future for the planet. Request a free presentation from a Climate Reality Leader.
Host a Climate for Change Conversation in your community!
Having lots of quality conversations about climate change is one of the most effective things we can do to stop it. Climate Conversations are facilitated discussions which aim to bring about effective action on climate change through the power of common people in Scotland. The programme allows communities in Scotland to have such conversations to create a groundswell of support for effective climate action, so strong it can't be ignored. Request a conversation for your community here.
Others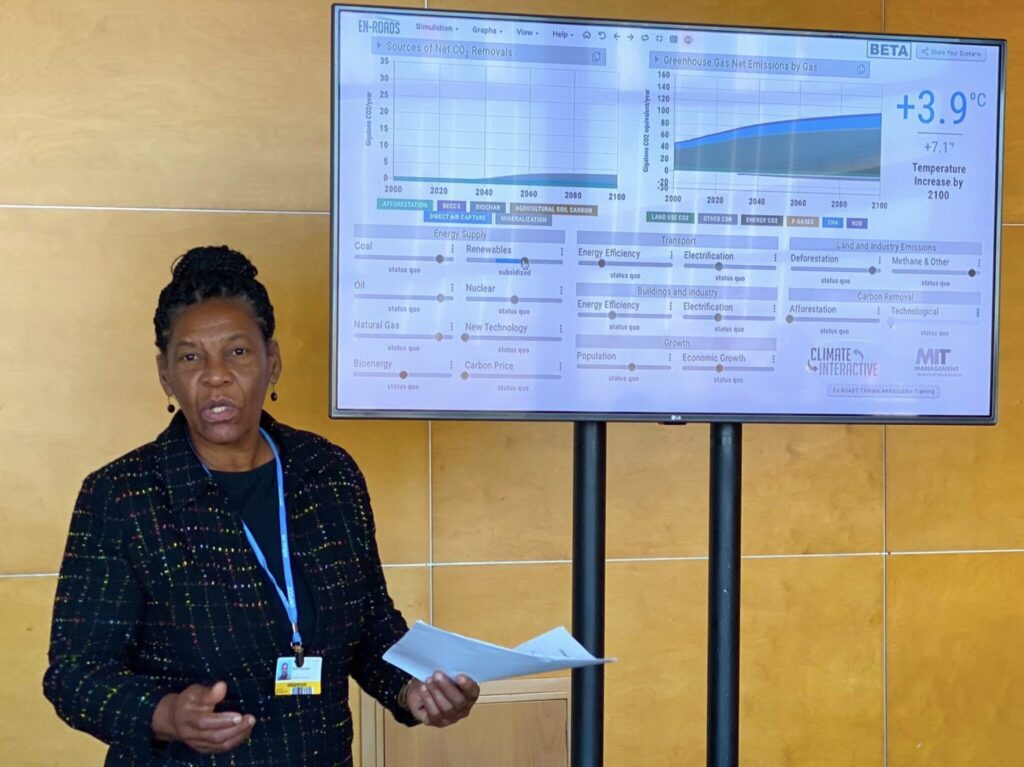 The En-ROADS Climate Solutions Simulator
En-ROADS is a freely-available online simulator that provides policymakers, educators, businesses, the media, and the public with the ability to test and explore cross-sector climate solutions.