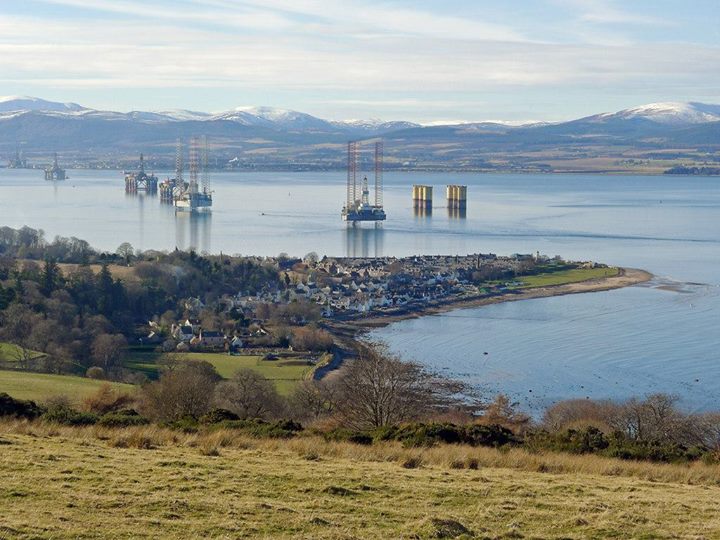 Transition Black Isle are hosting a Transition Scotland gathering, inviting representatives of the Scottish Transition groups, together with anyone else who is interested in an agenda for strong communities working to a more sustainable future. Join them to catch up, share stories and learning, and re-inspire the vision of a Scotland in Transition to a low carbon, resilient country. Hear about the budding Transition Scotland national Hub – and get involved.
This will be a family-friendly event with lots to do for kids and partners.
This event is FREE, but you'll need to book your own accommodation – B&B at reasonable rates is available at the Old Brewery itself, or there are other options, see below.
Get more information from Transition Scotland or click here to register
More Information
Cromarty is a beautiful historic village at the eastern tip of the Black Isle. Attractions include Hugh Miller's birthplace museum, beach and hill walks, and wildlife-watching boat trips. There are buses to the village from Inverness.
PROGRAMME
Saturday 10th
11am – 2pm
Visit to Cromarty Community Market – this is one of 2 monthly community markets run by Transition Black Isle. Lunch is available at the market – or for those who prefer to have a look around Cromarty, there are other cafes in the village – and it's hard to beat a picnic on the beach if it's sunny!
2.30 – 5.30pm
Open Space discussion – share experiences and develop ideas for the future. To be held in the Old Brewery, 10 minutes' walk from the market.
6pm
Pot luck dinner at the Old Brewery– please bring something to share
Sunday 11th
Ad hoc activities and chat – maybe visit Fortrose for dolphin watching (optimum time around 4.00 p.m), fun on the beach, visit Rosemarkie beach café, hire bikes, sight-seeing in Cromarty and Fortrose.
ACCOMMODATION OPTIONS
The Old Brewery
B&B costs £35/ adult, £20/ child under 12, sharing room with parent(s). There are single, twin, double and triple rooms available.
Fortrose Bay Campsite
The campsite is about 15 minutes' drive from Cromarty (there are buses, but the last one on Saturday leaves quite early). See their website for prices and other details.
Cromarty Links
Campervans frequently stop overnight on Cromarty Links – just inland from the beach. A great informal location, but there are no facilities.
If all else fails…
TBI members may be able to offer accommodation! Email Martin Sherring.
When Saturday, 10 September 2016 at 11:00 – Sunday, 11 September 2016 at 14:00 (BST)
Where The Cromarty Old Brewery – Burnside Pl, Cromarty, IV11 8XQ –