🌍 What?
This exhibition shows how Scottish communities have taken action to tackle the climate emergency and achieve the net zero targets necessary to do so. A diverse and wide-ranging showcase of projects and services of those who are leading the way on climate action within their local communities – short films, posters, workshops, virtual tours and displays of upcycled work are some of the elements you can find at We Are Net Zero Nation! telling the story of our Scottish communities' climate action.
We Are Net Zero Nation! – Film
🌱 Time for Change Argyll and Bute
🌱 PLANT Tayport-Community Garden
Live Presentations
How to communicate climate change and provide high-quality information to people with sensory loss?
Forth Valley Sensory Centre is a place where people with a visual or hearing loss, their friends, families, carers and the wider community can access quality services and advice from our partner organisations.
Forth Valley Sensory Centre is inclusive, accessible and aims to promote the involvement of the wider community and build positive relationships across Forth Valley.
Worldwide, policies to meet ambitious targets on food security, health, climate change and biodiversity are being translated into local actions by cities, regions and other local actors. Many of these directly target or impact food systems.
The Global Fork to Farm dialogue will bring together 100 local government representatives with 100 practicing farmers. During a day without speeches – one of roundtable discussions, facilitated learning, and frank exchange – participants will bring food systems close to the climate negotiations. They will build the mutual understanding and cooperation necessary to ensure that the road from Glasgow to the Paris Agreement goals passes through a farm gate.
🧩 Gihan Soliman – Transforming the Food System through Green Innovation, Conservation and Sharing Economy
Gihan Soliman is a food scientist and a soil scientist concerned about transforming the food system toward sustainable abundance. Soliman is a Trustee of the Permaculture Association Britain and a coordinator for the International Permaculture Network in Africa, Mediterranean, and the Middle East (IPNAMME); She believes that solutions come from the people. Soliman devised multiple actions reliant on green innovation, conservation, and environmental activism. She established the Gigi Moringa Ltd to harness the power of Moringa, pulses, fungi, and quinoa in one vegan food-product for integration into the daily diet. Moringa provides highly nutritious food plus other economical, medicinal and environmental services while standing in the soil holding it together and providing shelter for wildlife as well as storing carbon. Soliman is also working, among other scientists, on a quinoa-associated fungi biodiversity project in the Andes to protect biodiversity in habitats that might get affected by quinoa food production, for healthier and sustainable ecosystems.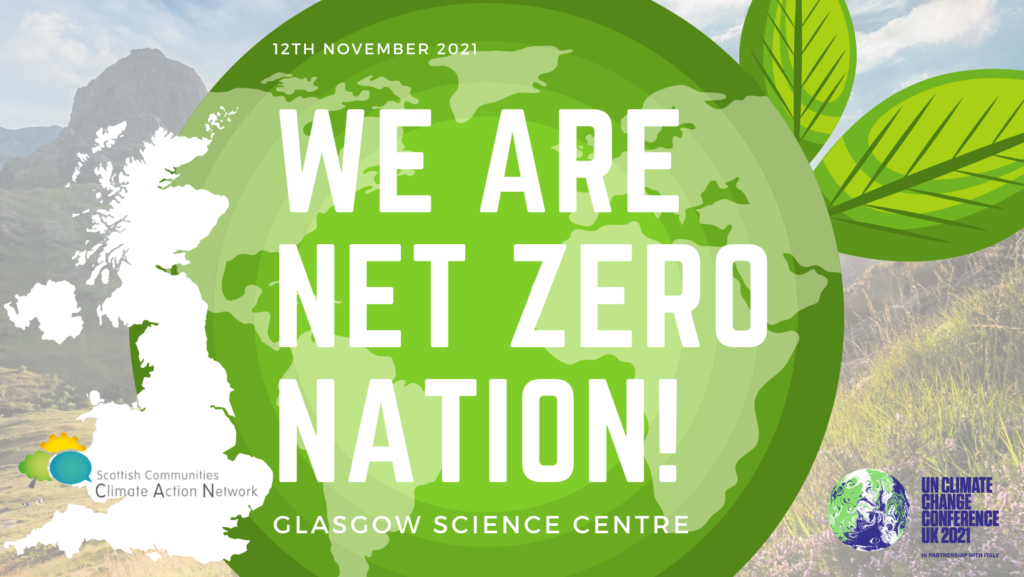 Queries: Joana Avi-Lorie at events@scottishcommunitiescan.org.uk